TRACO IRIMPANAM UNIT
The First Manufacturing Unit at IRIMPANAM – ERNAKULAM - KERALA Operating Since 1964 {PRODUCTS :POWER CABLES, CONTROL CABLES ,BARE CONDUCTORS, LT AERIAL BUNCHED CABLES & PAPER INSULATED WIRES / STRIPS }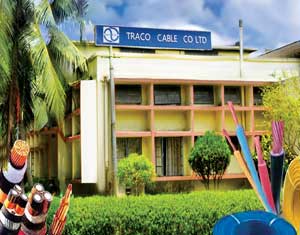 TRACO THIRUVALLA UNIT
The Second Manufacturing Unit at THIRUVALLA – PATHANAMTHITTA – KERALA Operating Since 1990 { PRODUCTS : POWER CABLES, BARE CONDUCTORS, LT/ HT AERIAL BUNCHED CABLES & XLPE INSULATED - UG CABLES }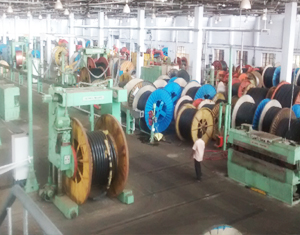 TRACO PINARAYI UNIT
The Third Manufacturing Unit at PINARAYI – KANNUR – KERALA Operating Since 2011{ PRODUCTS : BUILDING WIRING CABLES }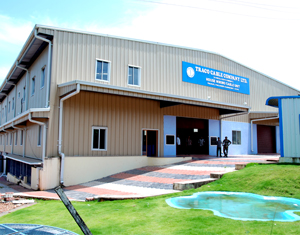 58 YEARS OF TRUST
Nationwide supplier of Cables & Wires from God's Own Country : ISO 9001 : 2015 CERTIFIED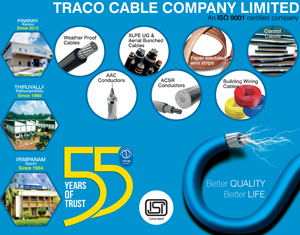 Company profile
TRACO CABLE COMPANY LIMITED (TRACO) is one of the Public Sector Undertakings in the state of Kerala-South India and is an ISO 9001certified Company, established in 1964. The company has three manufacturing units. The first unit of TRACO is at Irimpanam- Tripunithura in Ernakulam District and the second one is at Thiruvalla – Chumathra in Pathanamthitta District. The third Unit is the newest one commissioned in 2011 exclusively for the building wiring cables at Pinarayi-Thalassery in Kannur District. Presently, the installed capacity of both Irimpanam Unit and Thiruvalla Unit is 9000 MT of Aluminium Wire Rod conversion.
Our services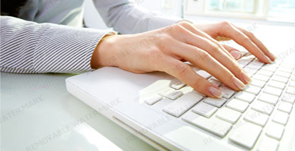 Traco has been in the forefront of supplying cables and conductors since 1964 to various customers like State Electricity Boards, Indian Railways, BSNL, etc. Traco's product ranges are Bare Conductors,  Power Cables and Building Wiring Cables. Traco has carried out various TURNKEY PROJECTS in the state of Kerala, exclusively for laying up of Aerial Bunched Cables and XLPE UG Cables up to the voltage range of 11 KV. OUR  valued customers are ......   KERALA STATE ELECTRICITY BOARD LIMITED ELECTRICITY SUPPLY COMPANIES OF KARNATAKA  TAMIL NADU GENERATION, DISTRIBUTION AND TRANSMISSION COMPANIES  GOA ELECTRICITY BOARD, THRISSUR CORPORATION POWERGRID(PGCIL)   ESCOMS of KARNATAKA and other utilities. TRACO  also having a substantial share in the " Building Wring Cables " market and is having an exclusive manufacturing set up at Kannur District in the State of Kerala
© Copyright by TRACO CABLE. All Rights Reserved.